LAS VEGAS REAL ESTATE NEWS
Year-Over-Year
Median home prices increased by 9.3% year-over-year to $209,900 from $192,000.
The average home sales price rose by 10.3% year-over-year to $251,117 from $227,739.
Home sales fell by 3.4% year-over-year to 1,840 from 1,904.
Total inventory rose 12.1% year-over-year to 13,266 from 11,831.
Compared To Last Month
Median home prices improved by 3.7% to $209,900 from $202,500.
The average home sales price rose by 2.6% to $251,117 from $244,854.
Home sales up by 7.6% to 1,840 from 1,710.
Total inventory increased 6.6% to 13,266 from 12,450.
Sales price vs. list price ratio increased by 0.0% to 98.1% from 98.1%.
The average days on market increased by 9.2% to 74 from 67.
Nevada forecasts massive job growth through 2017
To understand just how Nevada will expand, start with Friday's report.The analysis, produced for the Economic Forum, said Nevada will add 45,000 jobs in 2015, 52,000 jobs in 2016 and 60,000 jobs in 2017. That 2017 expansion rate will be nearly twice today's levels: Payrolls increased by 34,100 jobs year-over-year in March.
Nevada still has 87,000 fewer jobs than it had in 2007, but the state is expected to return to its pre-recession high of nearly 1.4 million by mid-2016.With the Fed's date for the "liftoff" for raising interest rates a moving target, and with the factors influencing that date driven by emerging data, we've got a nice recipe for more volatility in interest rates, and we are seeing this more and more of late
U.S. economy which seems to be only nicked so far by the strong dollar's impact on exports, but supported by cheaper energy and imported goods costs and ongoing strength in labor markets, and any report which suggests that the time of liftoff may have moved closer will push mortgage rates higher.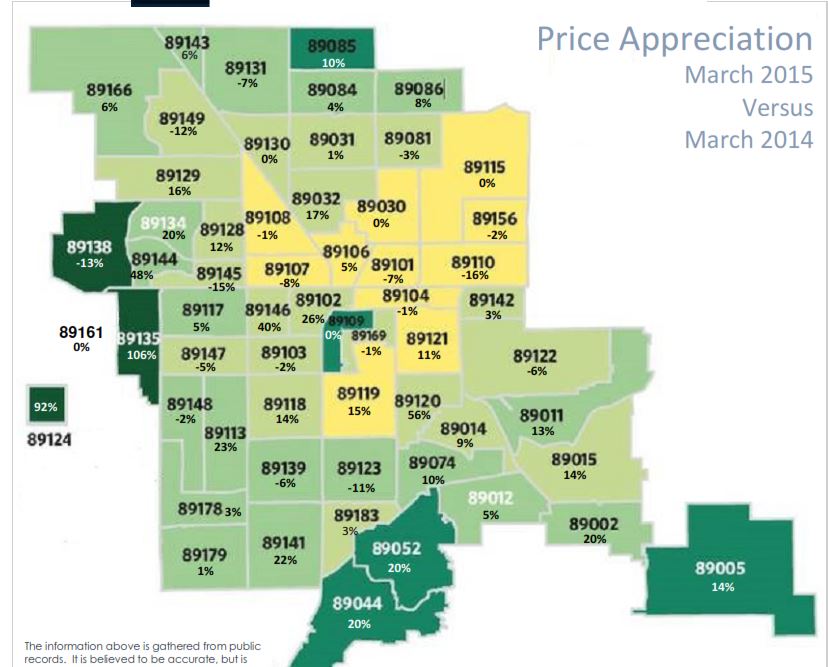 CONTACT ME TODAY TO DISCUSS THE SPECIFICS OF THE VEGAS REAL ESTATE MARKET AND HOW YOU CAN TAKE ADVANTAGE OF IT
Thank you
PS: Don't forget - I sell NEW HOMES too! Let me know, and I will book those appointments too.

Stuart Shienfeld
Realtor For 9 Years
EasyStreet Realty
1421 E. Sunset rd #10
Las Vegas, NV 89119

Cell: 702.406.2382
Fax: 702.878.4377
Email: realestateinvegas@gmail.com
Website: www.elitevegasrealestate.com